Among middle aged people, growing age shows off its dominance primarily in the form of blurred vision, problems seeing at night, washed-out colors, etc. Many consider these just as the symptoms of growing age, however the problem can be grave enough and it can be a cataract. Cataract leads to the blurring of eye vision owing to the clouding of the eye lens. The cloud over the lens scatters the light entering the eye, because of which the eye fails to make the required focus. The branch of ophthalmology has discovered various cataract surgeries through which nearly any type of cataract can be removed in an efficient manner. To make yourself more knowledgeable about cataract, its symptoms, treatment and recovery, check the following:
Who can get Cataract?
 Cataract is basically an age related disease, and an aging person holds more chances of getting cataracts. During the 40s and 50s the impact is pretty less but with growing age it gets severe, and at the age group of 75 and older, nearly half of the people get cataracts. He further asserts that women have greater chances of getting affected as compared to man; likewise those who have cataract cases in family history are also more prone to the disease. He proposed race and ethnicity also as an affecting factor citing the example of African-Americans, who have nearly twice the risk of developing cataracts than Caucasians. Moreover, he brings light to the fact that significant exposure to the sun or low-level UVB radiation at a young age increases the possibility of cataract as the individual grows older. Further, he counts  diabetes and obesity as the notable medical conditions that may support cataract. Also, he agreed that prolonged exposure to lead, gold, copper and ionizing radiation (such as x-rays) can catalyst the process of the disease. As usual in any disease, smokers and alcoholic are at greater risk of cataract.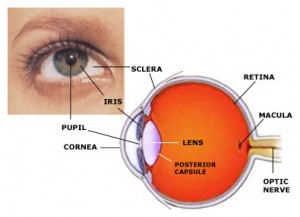 How can an ophthalmologist help?
 The branch of ophthalmology has made some ground breaking advances in relation to cataract treatment. There are different types of surgeries for cataract curing depending on the intensity of the disease. An ophthalmologist is the right person to assist you in this regard. Using advanced equipment and technique, he can rightly diagnose your problem and suggest the right treatment for you. Sometimes, you may be considering that you are having mere glasses problem, whereas the ophthalmologist reveal that you may have serious problems like a cataract, and sometimes it may happen that you are doubting  of getting cataracts, but the ophthalmologist confirms that its some minute problem that can be rectified with glasses only. Hence only an ophthalmologist can help you in the right way.
The procedure of cataract treatment?
 If you're caught with cataract then, you need to be wary. The doctor will help you get rid of the problem by rectifying the clouded lens through surgery.  He will dissolve your clouded lens and put a plastic lens that will help you see things better and more clear.The recovery depends on the intensity of your disease and the surgery that is done for you. If is Phacoemulsification surgery, and recovery is faster as there is no stitching involved, and the patient also don't have to carry the eye patch. But in case of Extracapsular and Intracapsular surgeries, recovery is little bit prolonged and medications are also strong. Besides, the patient has to keep his eyes covered and protected through eye patch.
Authors:-  Weldons Dean worked at Laser Eye Surgery in San Diego and have good experience.He is presently associated with Nvision centers .which deal in vision problems.You can ask him all your queries and questions aboutEyes related problems.He loves receiving these questions and answers those promptly.
Originally posted 2013-12-07 21:34:31.